Right, this is my lunchtime so I'm typing quickly.
Wigan at the weekend was a piece of piss. We didn't really get out of first gear against a poor side and worse support than our own. I actually think the reason we didn't make the away section smaller is because it physically couldn't get any smaller, and they still couldn't fill that. At least we still get a whole end at their place.
The concerning thing about the weekend was that it was just another exercise of papering over the cracks, much like the Portsmouth game, although that did pose a few questions about Almunia that has arisen since then. While we cruised to a simples 4-0 win we were still pretty average, play like that against a vaguely competent side and we'll get found out, like City away the week before for example.
Tonight the nippers are at home to West Brom in the beer cup. Apparently Vela is back from injury so could feature (yay!), while Senderos will feature in his "fresh start" to his Arsenal career. That's the fresh start he's been granted since Djourou got injured. Expect to see Sanchez Watt, Jack Wilshere, Aaron Ramsey, Kieran Gibbs et al feature as well.The bad news is Silvestre is also in contention……
It won't be a walkover, WBA are coming off of a 5-0 demolition of Boro at the weekend, going well in the Championship and playing some good football under new manager Roberto Di Matteo so it should be a good game tonight.
As much as I like to see the nippers do well in the beer cup, I shan't be too annoyed if they fall short.
One more quick thing, managed to get a few pics of the Arsenalisation courtesy of a few people from the Online Gooner Forum (Basil and Josh, cheers guys), looks like the club have done a good job so far: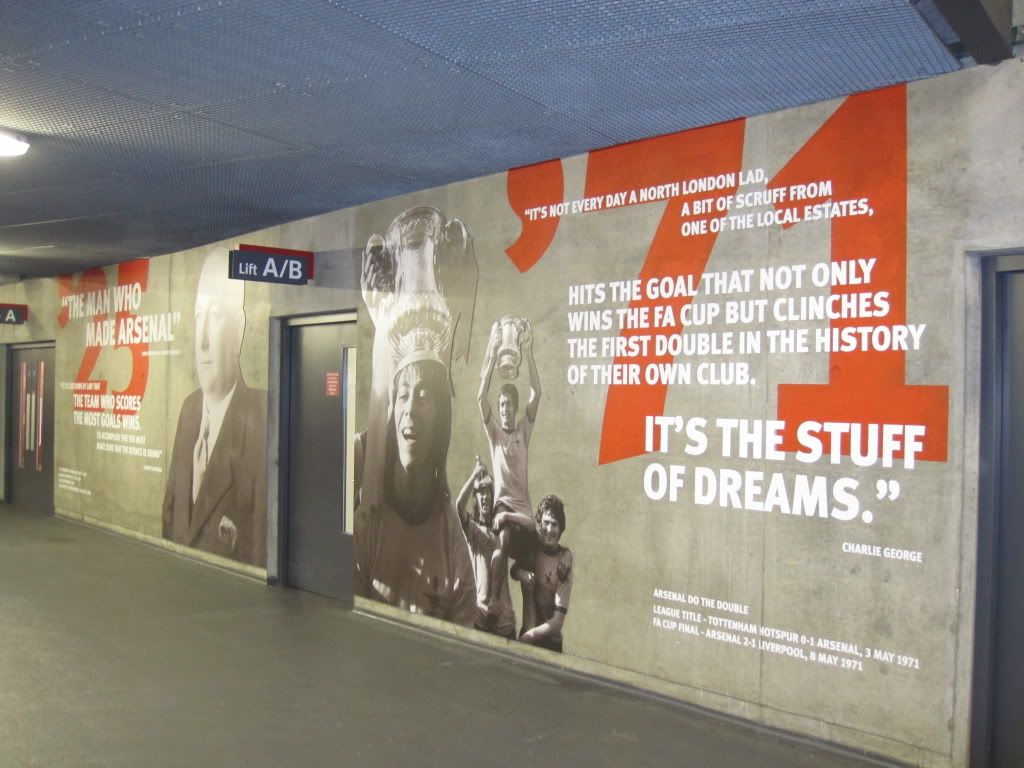 Starting to look like home!
COME ON YOU REDS!